HELP YOU TO REMOVE OR INSTALL YOUR AERATOR
Over time, aerators can get clogged with mineral deposits causing erratic or slow water flow, creating a need to clean or install a new aerator. 

◆| 0~180° Freely Adjustable
◆| Carbon Steel Material & Durable
◆| Smooth & Glossy To Avoid Injury
◆| Easy To Use & Improve Efficiency
◆| Non-slip & Wear-resistant Rubber Inner Pad
◆| Necessary For Disassembly & Maintenance Of Aerator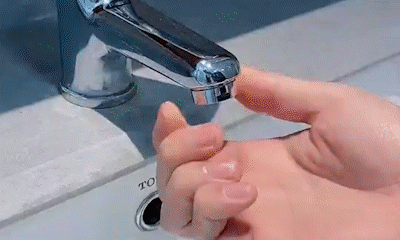 Our kitchen faucet aerator collects grit and must be cleaned often. The aerator was always difficult to remove but this tool makes it easy. The rubber lining grips well and protects the shiny surfaces. And the thing looks cute enough to keep next to the sink, right where it is needed. This tool is a must for removing a household sink aerator. 

- Xaviera
DESCRIPTION
►

【Carbon Steel Alloy Material】
Anti-rust and anti-oxidation, carbon steel alloy surface electroplating treatment, high hardness, strong toughness, wear resistance, strong and durable.
►

【Thick Rubber Pad】
Non-slip and no scratches, thickened rubber pads on both sides are fastened together to prevent damage to the faucet, and it is not easy to slip.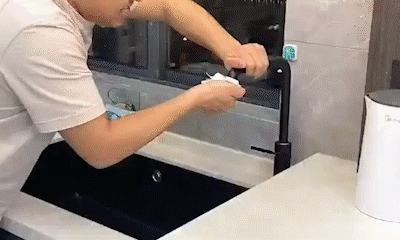 ►

【Reinforced Screw】
The occlusal force is large, and the reinforced screw connection is adopted, the opening is flexible, the occlusal force is stronger, and the occlusal locking position can be easily achieved for the circular bubbler nozzle.
►

【Round Handle】
Multi-layer electroplating, the surface of the product is smooth, does not hurt your hands, the handle is round and thick, strong and durable.
►

【Multi-scene Use】
Disassemble the washing machine faucet, disassemble the mop pool faucet, disassemble the basin faucet, disassemble the vegetable basin faucet, etc.
FEATURES
✔ Features straight handle, easy to turn and remove a hidden aerator.
✔ A rubber coat inside helps loosen or install the aerator without scratching the faucet.
✔ Made of durable carbon steel, strong and sturdy, which can effectively remove faucet aerators.
✔ Replace or clean the blocked aerators, effectively fix the low-flow faucet, and gives you smooth flow again.
✔ Adjustable open width applied on pipes or tubing with O.D. 21.5mm ~ 27mm (7/8 inch~1 inch) and fits for most brand of a faucet aerator.
SPECIFICATION
☛ Material: High-quality Carbon Steel Alloy + Thick Rubber Pad
☛ Surface Technology: Precision Electroplating
☛ Color: Silver
☛ Weight: 237 g / 0.52 bl
☛ Diameter :21.5 - 27 mm / 0.85 - 1.06 Inch.
☛ Size: 45 * 172 mm / 1.77 * 6.77 Inches
☛ Range Of Use: 21.5-27 mm Outer Diameter External Faucet Disassembly (with Clamping Conditions)
☛ How To Use: Clamp The Bubbler & Turn It Clockwise To Loosen
☛ Package Included: Faucet Aerator Wrench X 1
WARM TIPS
※ Due to manual measurement, the actual size of the product may be slightly different from the size marked on the picture.
※ We provide clear pictures, refer to our product pictures and sizes to make sure this is the product you need.