Are you looking for a faucet that can rotate up to 360 degrees,
whose height is easily adjustable?
Introducing the 360° Height Adjustable Sink Faucet, the best-selling faucet in the world.
Is made of high quality brass and can be adjusted in height according to your needs.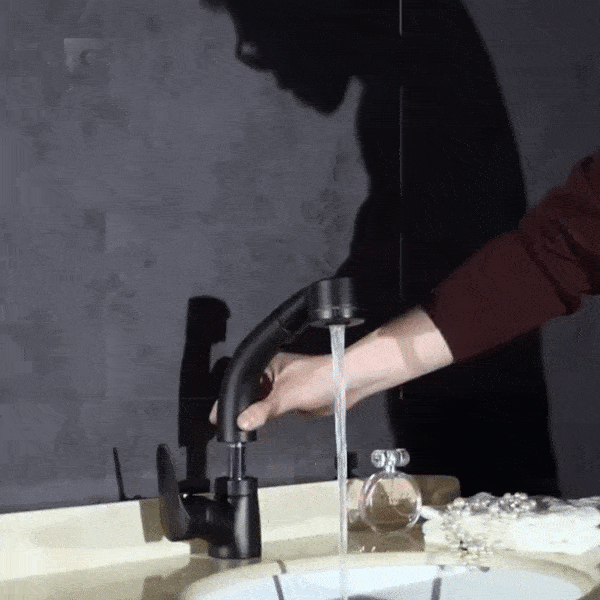 In addition, the faucet rotates 360 degrees, allowing you to better control the water flow and meet your needs.
It also has two water flow modes: stream and aerated stream. All this with a single handle!
ADVANTAGES :
- The faucet rotates 360 degrees and can be removed, the height is adjustable.
- Each faucet is water tested under high pressure to ensure high quality and long life.
- With a proper instruction guide and adapters for mounting hardware, installation is easy and doesn't require a plumber.
- Two water flow modes, waterfall style and shower style. Add to that, a single handle for effortless control of water flow and temperature.