Want to write extremely fine artistic floral lettering with coloured paints?
Can't do anything about small pieces of peeling paint that need to be repaired?
Love the vintage charm of a slanted pen?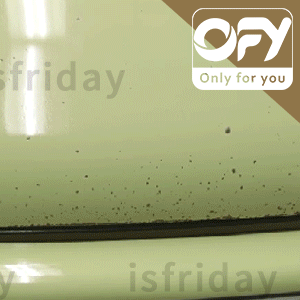 Our OFY® Slanting Fine Line Paint Pen adds an elegant accent to your art lettering and makes it easy to write and draw with liquid metal, glass and enamel using the contour pens.
√ Creating fine drawing lines
√ Self-contained paint/ink storage
√ Special slanted bar shape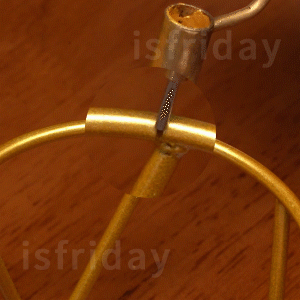 Main Features
✅ Easy To Use
Dilute the paint to a watery consistency and pour it into the storage tank, hold it like a pen and paint/write evenly on the surface, allowing the paint to glide gently.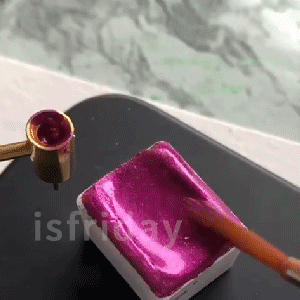 ❣️ Mixing Method: Take a small amount of paint and mix 1:1 with water for best results.
✅ Precision & Fine Nib
With an extremely fine nib to give you a drip-free, flawless, consistent width line.
Two sizes are available: 0.5MM and 0.7MM.
You can therefore retouch even tiny chips without using too much paint and with excellent retouching results.
✅ Easy To Clean
Comes with a cleaner for cleaning the pen's precision nib hole to prevent the nib from becoming clogged with impurities.
⚠ Warm Reminder: After each use, clean the pen thoroughly with the cleaning tool provided and soapy water.
✅ Vintage Slant Bar Design
The brass construction with knurled slanted lever handle has a vintage feel to it as if it were used back in the Middle Ages to the 19th century AD when quill pens were used.
✅ Widely Available
OFY® has a pigment storage function and a very fine nib for artistic activities such as tracing, drawing and writing, and is also suitable for refinishing some furniture and hardware (small pieces of paint that need to be repaired).
✅ Multi-surface Applications
The OFY® Slanting Fine Line Paint Pen is used as an artistic creation medium for adding a variety of paints/inks/liquid metals/enamels to almost any flat surface.
Specifications
Product Weight

58G

Product Size
(L x W x H)

Pen:1.2 × 20 × 8cm / 0.5 × 7.9 × 3.1inches

Paint:1.9 × 1.5 × 0.5cm/ 0.7 × 0.6 × 0.2inches (Single paint grid)

Package Contents

OFY® Slanting Fine Line Paint Pen

Slanting Fine Line Paint Pen × 1

Pen Cap ×1

Cleaning Tool × 1

Cleaner Cap×1

1 ML Dropper ×1

OR Paint Set x 1

OR 0.5 MM Slanting Fine Line Paint Pen × 1

0.7 MM Slanting Fine Line Paint Pen × 1

Pen Cap ×2

Cleaning Tool × 2

Cleaner Cap×2

1 ML Dropper ×2

Material
Brass + Stainless Steel + 6061 Aluminium Alloy
Nib Size
0.5MM, 0.7MM
Color
Oxidized Gold
Single Pigment Volume
1 ML
Note
Our colored palettes can only be used for writing and painting, for refinishing you will need to purchase your own paint.
Due to the different display and lighting effects, the actual color of the item may be slightly different from the color displayed in the picture.