WHY SUFFER FROM ACHES, CRAMPS AND PAINS WHEN THERE'S A SIMPLE SOLUTION?
No one ever thinks of sitting on a plane for hours as cozy. Your back gets tight, your legs get twisted, and your feet get crammed into a tight nook.
Sometimes, the discomfort of a long plane or train ride isn't so much from a lack of leg room as it is from keeping yourself seated in the same position and posture for hours on end. But unless you're sitting in first class with one of those fancy footrests, odds are you've got to keep your feet planted on the ground throughout your journey, which can put a huge strain on your knees and back.
How to Use The Portable Travel Foot Hammock ?
1. Hook the string part of the footrest to the table
2. Snap the buckle (PU leather inward, and oxford fabric outward)
3. Lengthening your feet, float your legs, swing your legs to relieve fatigue
4. Enjoy your time during using it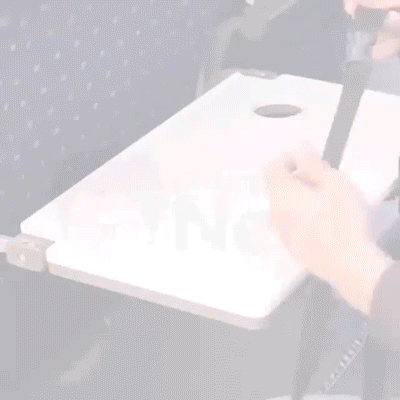 It's ridiculously simple. Imagine a hammock that hangs from the arms of your airplane tray table. Once it's set up, just stick your legs through and relax while your feet dangle weightlessly over the ground.
Using it is just as simple. Using the attached clip, all you have to do is loop the cord around the table tray from the seat in front of you on the plane or train. That's it! Now you can sit back and enjoy the ride.
The strap is also adjustable in length to accommodate travelers of varying degrees of lankiness. Making this perfect for all heights and ages.
It helps take pressure off your legs and lower back. This helps minimize or even eliminate the back pain, stiffness, fatigue, and the leg swelling we all experience on those long flights. No more cramping or toe crunching! You'll be able to sit more comfortably, and catch that much needed rest as well. No strain, no pain!
You might be surprised at how much of a difference this simple solution can make. Your legs gently sway with the motion of the plane, allowing for a very relaxing feel.
it is crafted with high-quality, soft memory foam. It feels like your legs are resting on a cloud while you're up in the clouds. It's lightweight and compact. And, the space saving design fits easily into carry-on luggage or your favorite travel bag. So, it's never a hassle.
It can also help you kick back at your desk, keep your feet warm and give you a chance to stretch your legs while you work or game. It lets you stretch those legs out the way you do when chilling in the living room, allowing you to relax your posture even while taking on the most frustrating tasks. Not only can you stretch out, you can sway your feet back and forth just like in a regular hammock, too, ensuring those with restless legs can get their fidgeting fix even with both feet raised.
WHY SHOULD I GET ONE?
Relieve discomfort in long hours of sitting
Multiple health benefits
Eliminate lower back pain and strain in legs and feet
Eliminate stiffness, fatigue, leg swelling
Comfortable and relaxing experience
Keep your feet cozy
Simple and easy to use
Adjustable and suitable for almost all heights and ages
Multiple ways of use (Airplane, bullet train, office desk)
Made from high-quality, soft memory foam
Significantly lightweight and compact
Perfect travel gift
SPECIFICATIONS:
Foot pad size: 21*46CM/8.4*18.4 inch
Hanging strap length: 2.5*60CM/1*24 inch (maximum adjustment size)
Surface material: soft inner suede fabric and foam
Back material:sturdy and waterproof oxford material
Strap: High density strong nylon
 PACKAGE INCLUDE:
Notes:
Please allow 1-3cm deviation due to manual measurement.
Due to the different monitor and light effect, the actual color of the item might be slightly different from the color shown on the pictures.